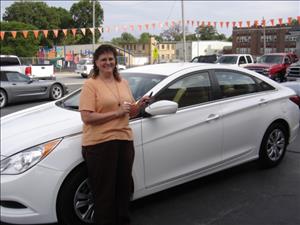 Ruth DeOrnellas
We have now bought several cars from Ron---at least 3. We have always been treated wonderfully. He gives great service and works wonderfully with you. We can always trust what he says. Come on down to Car Corner and see what he has for YOU! Ruth and Steve DeOrnellas........Mexico Mo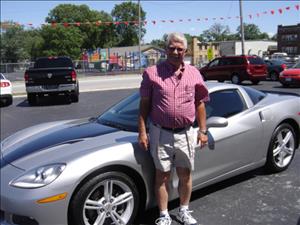 Bob Mette
My second Corvette purchase from Car Corner. 2008 Corvette Coupe LS-3 engine. Bob Mette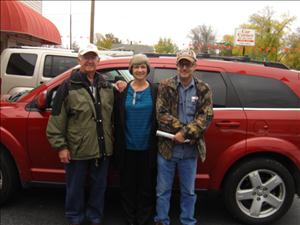 Steve Sims
Hi Ron and Charlie.

I am sorry I have taken so long to write, but it's been a little crazy around my house.

I just wanted to say thank you again for all you do for us.

We have purchased 10 used cars/trucks from you at Car Corner during the past 30 years and every single one has been wonderful. We have been a two-vehicle family for many of those years, but several of those years we were a three-car family (when the girls still lived at home).

We recommend you to everyone who asks us about buying a car or truck. Each time we have been in the market for a different vehicle, we tell you what we are interested in and you always find the perfect match.

We appreciate you more than you know.

Steve and Janeen Sims
Mexico, Mo.
Debbie Mackey Zatorski
Ron I wanted to thank you so much for your great service.My 2010 Sante Fe was just what I was looking for.The price was very reasonable and the after sale service is fantastic. Thanks for going that extra mile Saturday to fix my license plate bolts. You are the greatest!!



Debra Z Mexico Mo

.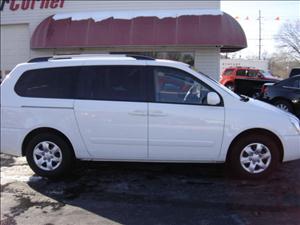 Bill & Susan Hesser
Thank YOU Ron! You're without a doubt the best in the business and a credit to the Mexico community! We are absolutely loving the Kia. We called to change over the Ins. and the agent admitted that she too recently purchased a Kia Sedona and thought it was awesome....Thanks again for all you do Ron!!!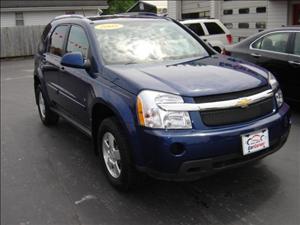 Lynn Cox
I bought this vehicle from Car Corner and love it. Thanks for the great service!
Lynn Cox....Mexico Missouri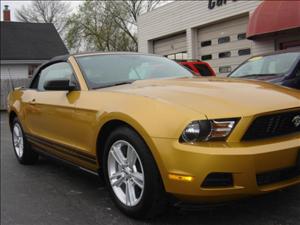 Nadine Hays
This is the 3rd vehicle I have purchased at Car Corner. Ron is always great to work with, offering

fair trade

in value and I've always been very happy with all purchases. I love my new Mustang!!! Thanks for making it so easy to get this!

Nadine H. ..............Mexico Missouri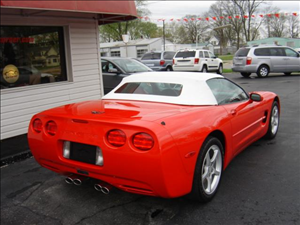 Dan Talley
I didn't have to go far to find my dream car. I saw it out of the corner of my eye - a red Corvette, red interior, and white convertible top. Four hours later it was mine. Words can't describe how happy I am with this purchase. Thanks Ron for making this dream a reality.

Dan & Carrie Talley..........Mexico Missouri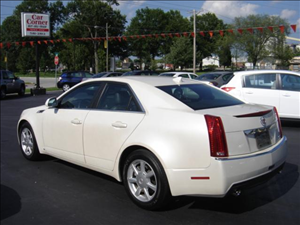 Ernie Allen
My wife and three daughters have bought at least 8 cars and trucks, maybe more, from Ron since 1993. Ron is the only dealer we have dealt with in over 15 years. You cannot find a better

car dealer

in the state of Missouri. Never any pressure to buy, plenty of time to make a decision and great trade-in allowance. We have never bought a less than outstanding automobile from Ron. We have bought two

Cadillacs

from Ron in the past year and love both of them. Unless it was a new car I would not deal with any one else but Ron.

Ernie & Barb..........Mexico,Missouri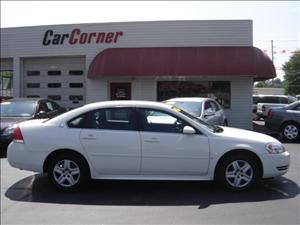 Bill & Christine Boelter
We recently purchased a

Impala

from the Car Corner. This is the 2nd car we purchased from Ron & Charlie. They are very easy to deal with, gave us plenty of time to test drive the car, and we did not feel any pressure to buy. We were given a

fair trade

on our vehicle and a fair price on the Impala. Wouldn't hesitate to go back in the future.





Bill & Chris B ........Mexico Mo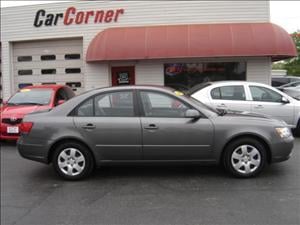 Jan Jones
I get attached to my car, spending two hours a day in it, so trading is always traumatic.  But it was time, my Saturn had over 200,000 miles.  Ron not only allowed good trade-in value, but offered me a great deal on a 2009 Sonata.  Unlike big city dealers that allow a short spin, Ron gave me plenty of time to try it out before deciding.  I appreciated his warmth, flexibility and patience, but I especially liked knowing I was dealing with someone I could trust. True to its name, the car drives like a song.  It's beautiful, comfortable, and gets great

gas mileage

.  Thanks, Ron, for making my car buying experience a pleasant one!
Jan Jones               Mexico Mo
Jackie & Jerry Ostrom
We were recently in an accident and needed to purchase another car. We knew Ron Salmons and his good reputation for honesty and fairness.  We were pleased with the friendliness of Charlie and Ron and their help in making a selection. There was no pressure to buy from them but a willingness to help in finding the right car.
Jerry and Jackie O                 Mexico Missouri
Doug Coleman
Purchased a

2006 Ford Taurus

from Ron. I was extremely satisfied with the sales,service and product I received and would suggest anyone looking for a quality pre-owned vehicle check with Ron at Car Corner before they buy. Thanks Ron !
Doug Coleman..........Mexico Mo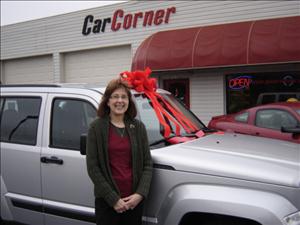 Cindy Frisbie
Merry Christmas to Cindy and Rogers Frisbie,wouldn't fit under the tree!


Cindy Frisbie..........Mexico, Missouri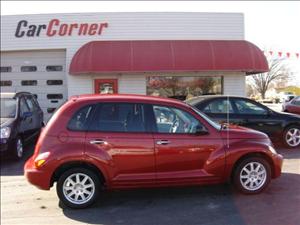 C & B Gygard ,Fulton Mo
Love the PT Cruiser.  Ron is a great guy and we will absolutely do 

business there again ! 

                                                                                                           

J & B Gygar...........Fulton Mo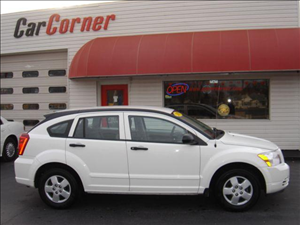 Mandy Weakley
I recently purchased a Dodge Caliber from Car Corner.  I'm a single mother and needed a reliable car within my budget.  Ron was very helpful and courteous, and I am happy with my purchase.  

Mandy W...........Mexico, MO             
Kevin & Alice Shaddox
My
wife and I have purchased at least 5 vehicles from Ron over the last 20 years.  We have never been disappointed with a vehicle.  Ron's service over the years has convinced us that Car Corner is the place we will look to for our future vehicle needs.           

Kevin & Alice S. ---------- Clark, Missouri
Tony Diblasi
Our family has purchased 3 cars from the Car Corner and always felt we were treated fairly.  Both Ron and Charlie will do their best to work with you.  Thanks Guys !   
Tony D.  .......................Mexico, Mo
Jodi & Bernard M.........Mexico,Mo
My husband and I recently became customers of the Car Corner.  We could not have been more pleased with the courteous treatment we were shown by Ron.  The vehicle is great and we have had no problems.  We will definitely purchase again from Ron.  Our 16 year old son will soon be needing a vehicle and he is already checking out the cars at Car Corner!


Jodi & Bernard M.  ...............................Mexico,Missouri
Jane Norman
Over the years I have purchased cars from Car Corner: 3 cars for myself, 2 for 
my niece and 2 for my son and one for my nephew.  Ron has always gone out of his way to give me a good trade-in and to find the make and model of car that I was looking for.  His cars are always clean, top condition, and I know that they will perform great.  I have never had a bad experience dealing with him.  I seldom look anywhere else when shopping for a newer vehicle. 

Jane N.....Mexico, MO
Sam Vaughan
 These guys are professionals.  Ron is a great guy with a "can do attitude".  Charles Stuart is a professional with relaxed demeanor who has sold my family many fine cars.  Between these two fine gentlemen a quality car can be found.  When I visit them, I'm always met with a nice "hello".  It must be noted that Marines are honest and met with strict courage - as a friend Charlie is one of the best !

Regards,
Sam V............
Mexico, MO
Angie Salmons
I have purchased all of my vehicles solely from the Car Corner over the past 16+ years.  I've had complete satisfaction with every car (4 different

 

cars, traded 3 in to upgrade !) and of course,excellent customer service with Ron.  He always has such a nice variety of vehicles;  it's been difficult to choose at times!  When I upgrade once again, I will definitely buy
from the Car Corner, no doubt about it...

Angie...........Columbia, MO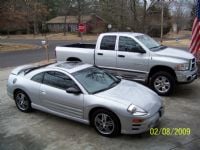 Mike & Danielle
We have purchased 5 vehicles through the Car Corner in Mexico, MO and have always been pleased with the service before and after the sale.   Ron Salmons, the owner, always goes above and beyond to find the vehicle we're looking for at a price we can afford.   Well worth the short drive from Columbia, MO to a truly world class auto sales in small town America.


Mike & Danielle B......Columbia, MO
Paul Baum
I've bought more cars from Ron than  I can  remember.  He has ALWAYS been straightforward, pleasant and has an unequaled sense of humor.  He's respected and liked as much as anyone in this community.

Paul B................Mexico Missouri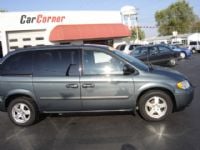 Bill & Susan......Sturgeon,Missouri
My

 
husband and I are very pleased with our business dealings and treatment at Car Corner of Mexico.   We recently purchased a Dodge Caravan from Ron & Charlie and couldn't be happier.  We look forward to working with Ron & 
Charlie again and again.   Thanks and God bless!


Bill

 & Susan..........Sturgeon, Missouri